極現科技
Main courses
2018 Mar : registration
2018 Dec : Developed enterprise version for NSPO
2019 Oct : Supplier of government supply contract
2020 May: Obtained foreign VC and National Development Fund investment
2020 Sep: Obtained the recommendation of Taipei City Government to apply for Go Incubation Board for Startup and Acceleration Firms (GISA)
About earthbook
earthbook platform provides not only instant drone's data but also various functions including browsing, searching, data storage, 2D ortho-mapping, 3D modeling, AI analytics, live-streaming for inspection or rescue. These advantages of earthbook result in instant, mobility and value-added of data acquisition for enterprise use.

人才招募
更新日期
職務名稱
學歷
待遇
2021/05/03
無人機3D圖台開發工程師
大學
35,000~45,000

工作內容

職務類別:Internet程式設計師、軟體設計工程師
擅長工具:Linux、Git、PHP、MySQL、HTML、JavaScript、jQuery、Python
工作技能:軟體程式設計、網路程式設計、資料庫程式設計

【工作職責】
1. 依需求規格文件,能獨立完成系統開發。
2. 依產品或專案需求撰寫 PHP 程式(包含第三方介接
API,網站及後端管理系統)
3. 網站系統架構的調整、新增、修改、維護。
4. 具高度責任感、穩定性、獨立思考及獨立作業能力,工作配合度高,溝通協調能力強

【必備條件】
1. 熟悉 PHP、Javascript、jQuery、HTML5、MySQL。
2. 熟悉 Laravel Framework
3. 熟悉 Git 版本控管
4. 熟悉 Linux 基礎指令
5. 熟悉 Python 、Java等語言(介接第三方軟體)

【加分條件】
1. 有3D地圖網頁圖台平台開發經驗
2. 熟悉 Unit test 開發流程
3. 有高流量系統架構設計經驗
4. 有 Open Source 相關經驗
5. 有使用 Docker 的經驗
6. 有地理資訊或GIS概念者
7. 有資訊安全相關工作經驗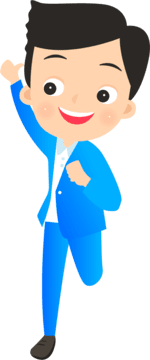 Award
•

Media Report

2020 Runner-up in Information Innovation Application Competition

2020 Won the second-generation start-up team of "Microsoft Start-up Accelerator"

2019 Champion of "Open Data Innovation Business Practice"

2018 Kaitai Cup Youth Innovation and Entrepreneurship Competition Finals Grand Prize

2018 Economic Daily's second entrepreneurial star Finals Grand Prize

2017 Champion of "The Award NewMedia Emtrepreneurship of Haixia"
News